We visited the Cove at La Quinta near Palm Springs based on a local's recommendation during brunch. I obviously was not in the right clothing for a hike. So we decided to just take pictures of my outfit, which is always more fun.
I have worn this body suit from Free People on many different occasions. I have dressed it down with high waisted jeans and sneakers. I have also worn it with a wrap mini skirt and wedges like you see below. When I choose an item to wear, I like to decide first on a focus piece. Just like an accent wall, you want to style around that piece.
So…
Without further ado, let's get busy stylin'!
Style focus piece: Coral Pink Wrap Mini Skirt from by the way – size XS. (Linked here – its on final sale for $16 so grab yours before it runs out!)
Accessorized with: Body Suit from Free People – size XS, gold wedges from BCBG Max Azria – size 7, sunglasses from DIFF Eyewear (Linked here – one pair left!)
Reason for purchase: I needed a high wasted mini skirt in coral to match with the other warm colored tops in my closet.
Number of times worn: first time since purchasing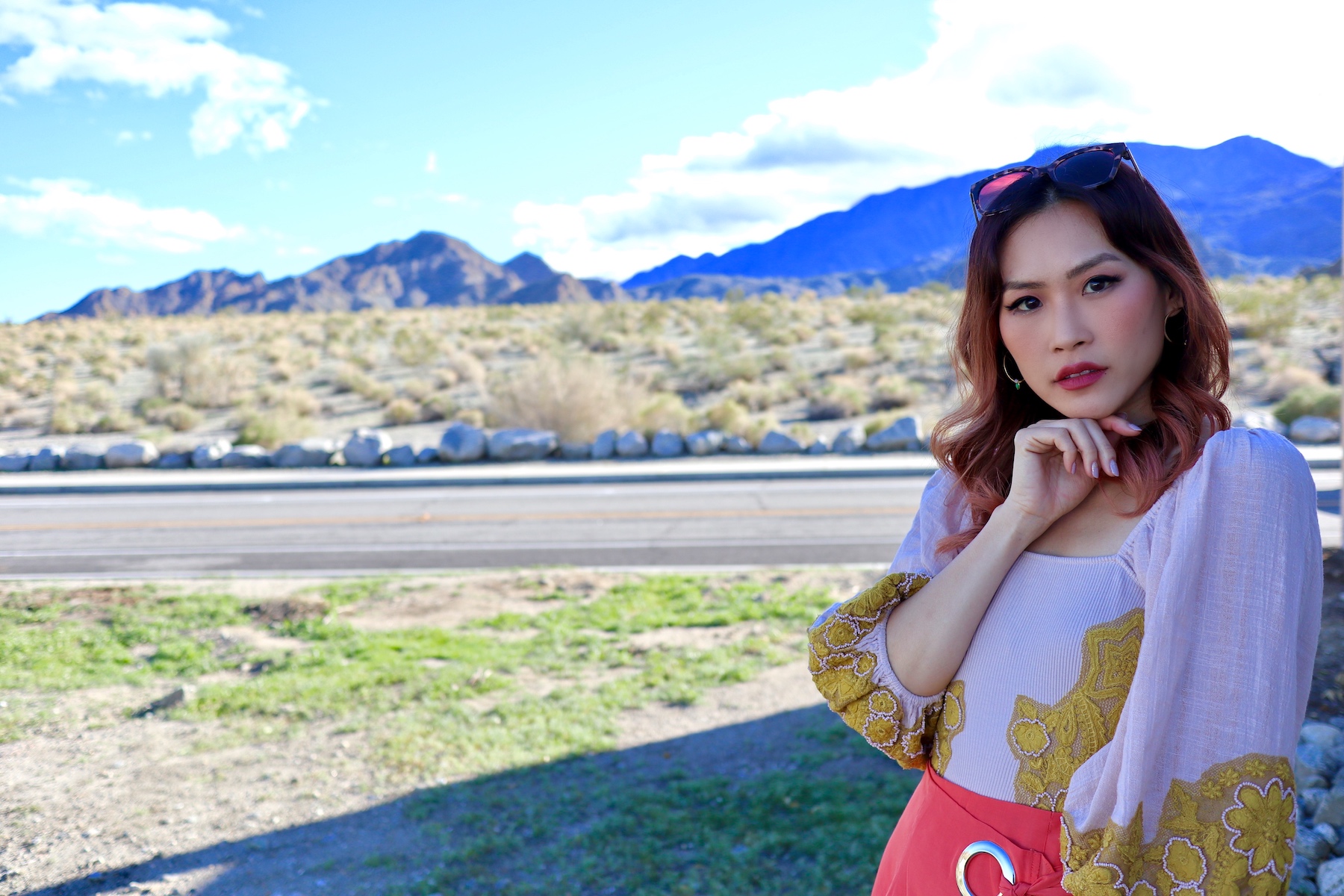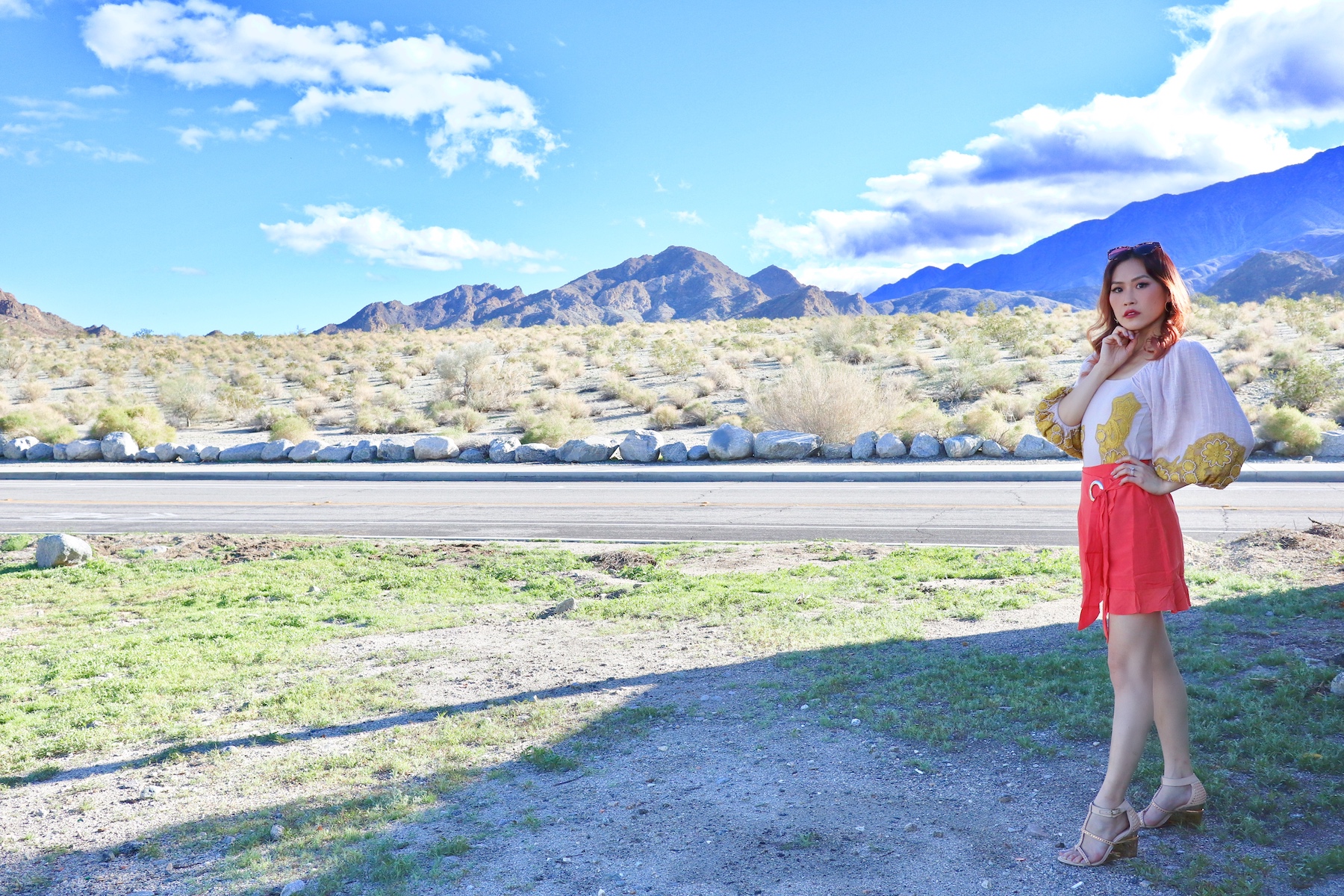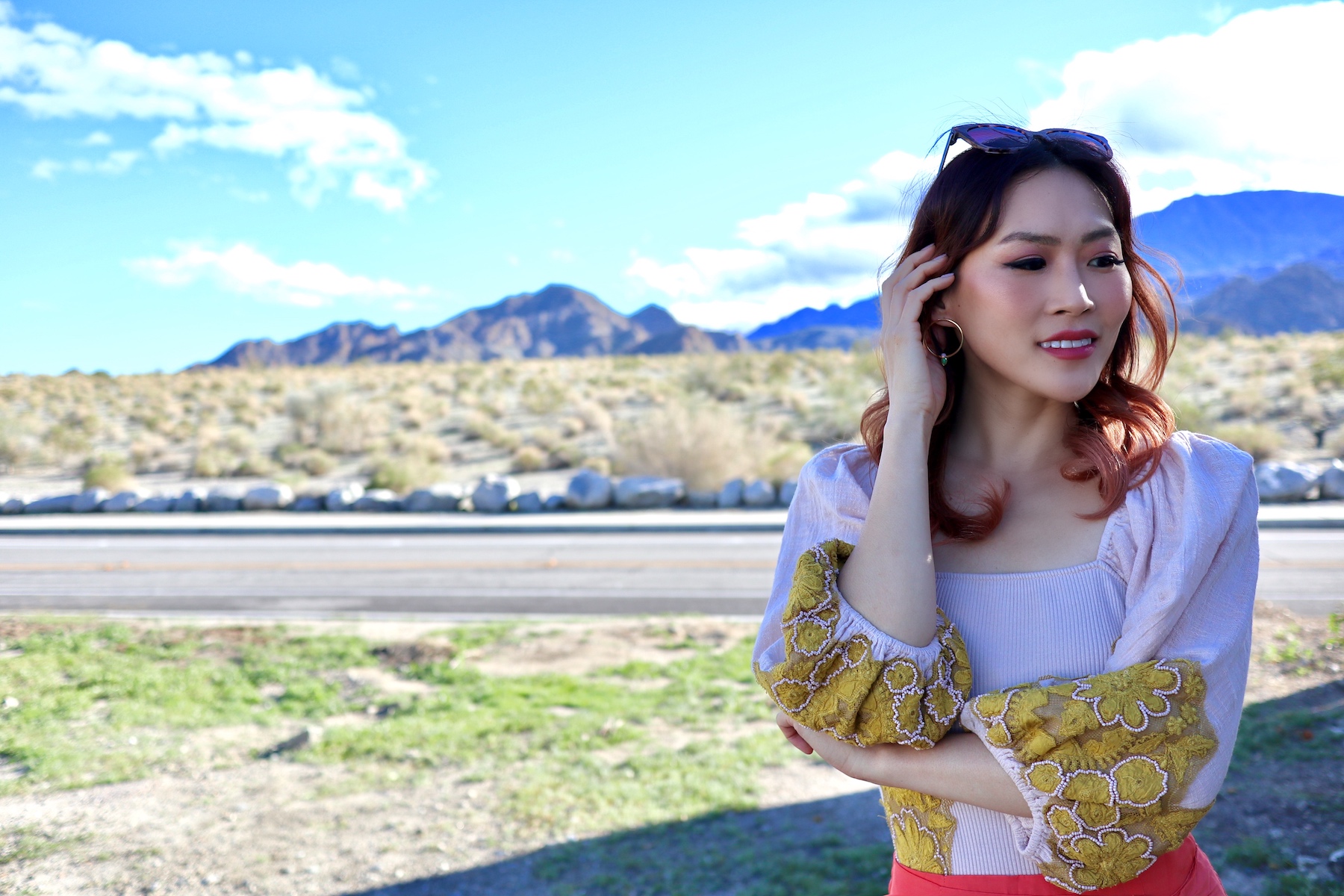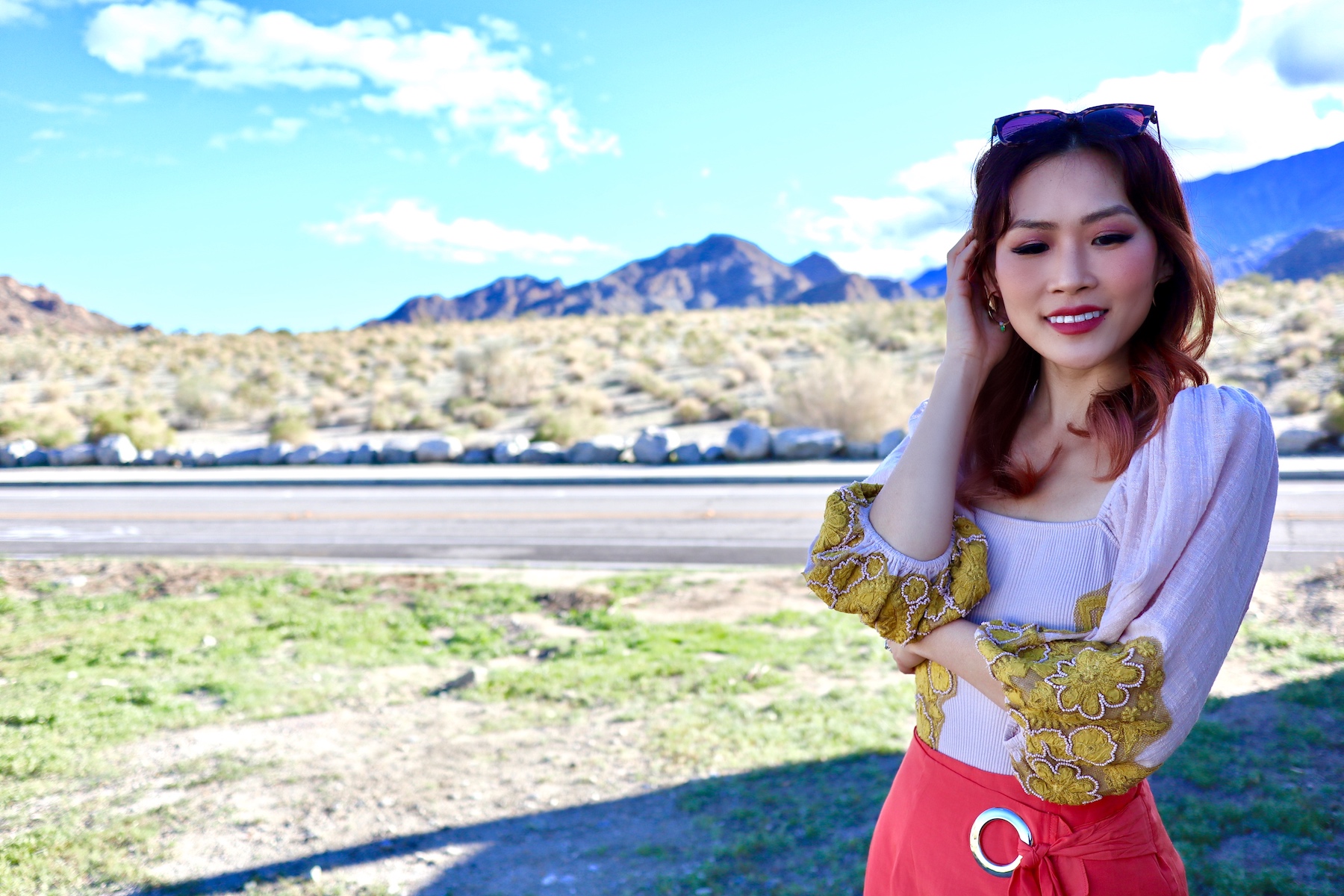 I can already tell that I am ready for summer to arrive. We don't really have winters here in Los Angeles. They feel more like cold summers at worst. Now I need that warm summer to get here faster. I miss wearing my flowy dresses and sandals.
I love experimenting with new color combinations (the brighter the better) especially during the summer. I was initially nervous about how bight and blindingly coral the skirt is. The mustard accents on the bodysuit, however, definitely soften up the coral, don't you think? Plus, no amount of deodorant can prevent your girl from pit stains. So the balloon sleeves were perfect for a day out in the desert. The icing on the cake – my gold wedges, which added a chic sheen to my overall look.
How do you style around bright colors, friends?