This look was inspired by all of the warm colors I was immersed in by Lake La Quinta. This gorgeous body of water is in the city of La Quinta and is surrounded by the Santa Rosa Mountains, located on the floor of the Coachella Valley. Nearby is Palm Springs, a quick 30 minute drive away if you are itching for more of a city feel.
We came here for the weekend for my husband's first birthday as a married man and it couldn't have been more calming and relaxing. I chose this short, flirty dress from Free People because I thought the warm tones would look amazing against the desert backdrop. Frankly speaking, this dress is not just super cute, it's really comfortable. Comfort and Style for me go hand in hand.
So…
Without further ado, let's get busy stylin'!
Style focus piece: Dress from Free People – size XS.
Accessorized with: see through nude sock from my grandma's sock drawer, red pointy flats from Vince Camuto – size 7 (linked here), Hat from Target, Hoop Earrings from 8 Other Reasons (linked here), Necklace from Nordstrom)
Reason for purchase: The print on the dress caught my eye and the overall color and cut of the dress is one of a kind.
Number of times worn: MULTIPLE – with jeans as a tunic, a dress matched with shorts, leggings, stockings, boots, heels, etc.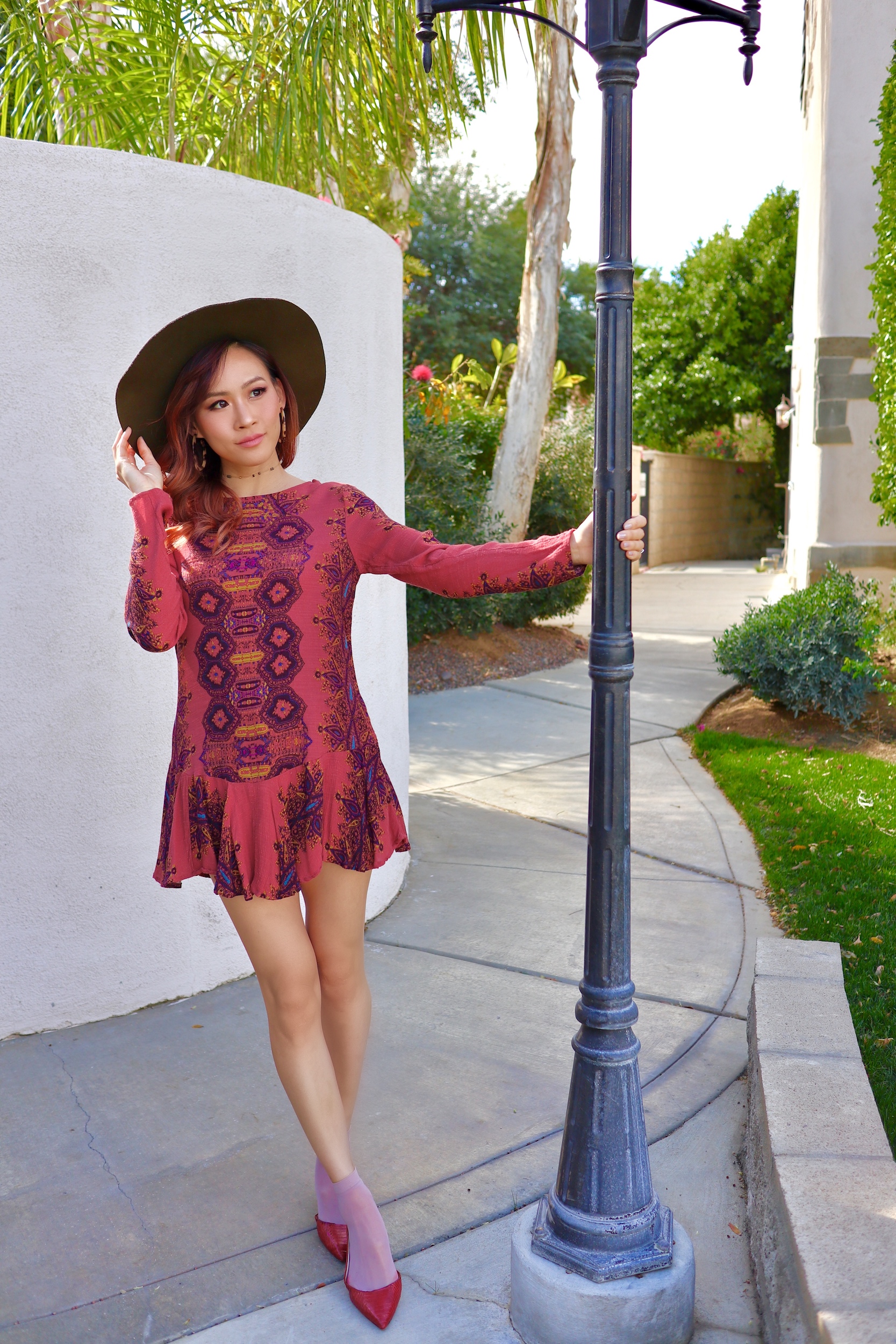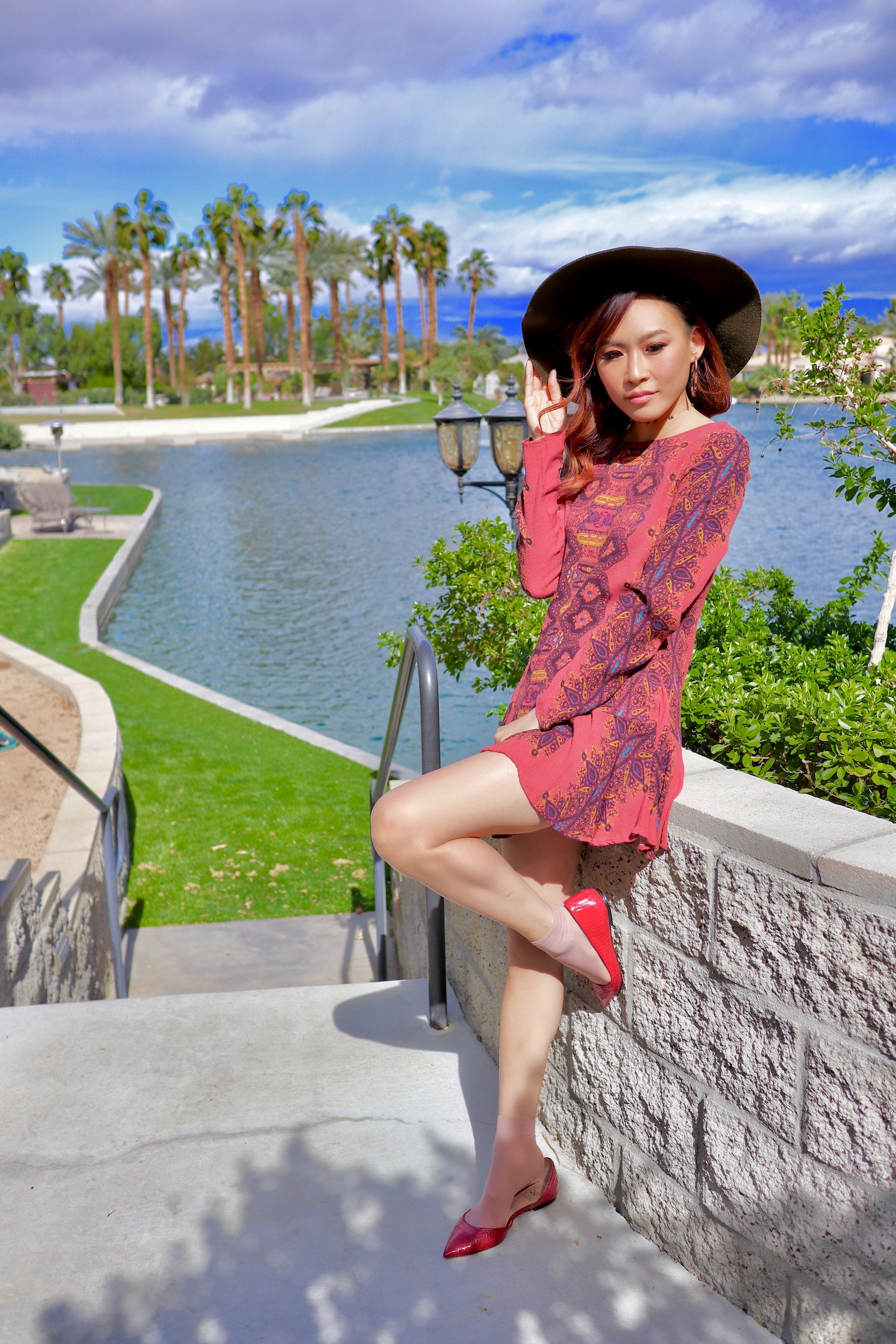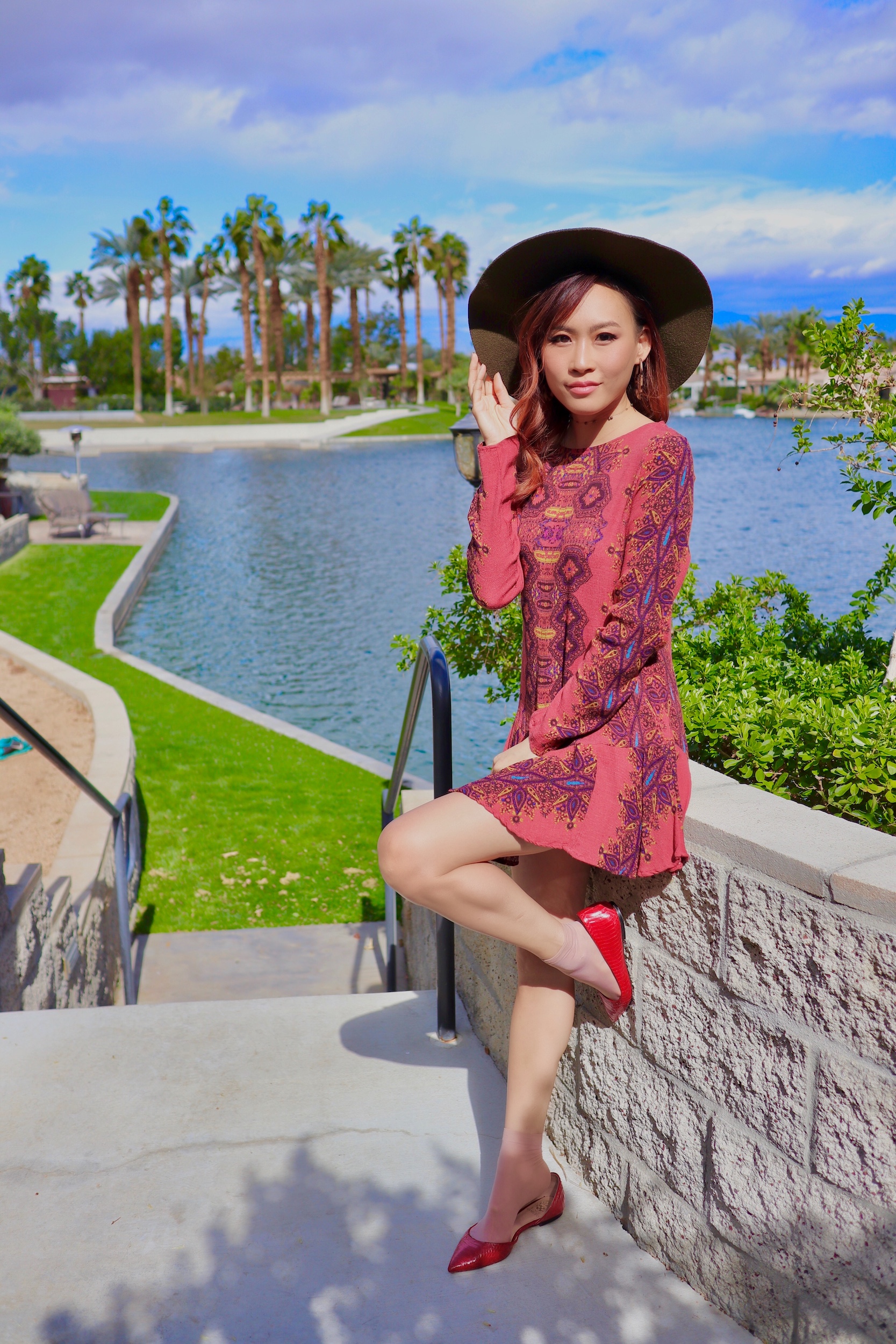 Unfortunately, I cannot find the link to this dress (bought it over a year ago). But I know you can find something similar either in your closet or at any clothing retailer. I absolutely loved this look and received multiple compliments as I fluttered around the Lake in it. I love how loose the dress is but still gives you a nice sillhouette due to its A line. The dress is a bit short so if you don't want to wear it as a tunic, I would suggest wearing some type of shorts or leggings to avoid doing a Marilyn!
Do you prefer more of a comfortable style or are you a style at no costs believer?